Charter Flight Cost Estimator Tool
The following private jet charter flight estimator tool offers estimated instant private jet charter pricing for round trips, one ways, and multi-leg private flights. You can also choose the options at the bottom to view available empty legs and even add a customized empty leg monitor for a flight you are planning! 
**Please Note: Additional availability may not show in your search results. Please submit your request and one of our professional charter flight professionals will give personal attention to your flight search to offer you the most accommodating and cost-effective options for your itinerary.
Visiting Corporate Miami
Dubai, Cannes, New York, Nice, L.A., and Paris. We have all heard of them… What about visiting corporate Miami? Well, still pretty much up there with the big cities. For many, Miami is considered a travel and leisure destination. And that is a fact. But for many others; entrepreneurs, businessmen, and women, Miami is a vibrant and strategic financial hub. You couple the previous with the sand, sun, beaches, and nightlife just 5 minutes away from the downtown, and you have yourself an incredibly special place when visiting corporate Miami.
This combination is the reason why major Fortune 500 companies and tech firms have lately chosen to settle in the region. Great infrastructure for offices and a top-notch business hotel market have also paved the way to generate solid commercial conditions in place. And in that manner, it can be argued that the business hotel market, quite different from the leisure hotel market across the street, has led the way to solidify Miami's business hub status.
Hotels when visiting corporate Miami
Some hotels have adapted to this scenario by offering, in the heart of downtown Miami (Brickell), the opportunity to book corporate meetings just steps away from the area's top businesses when visiting corporate Miami. Furthermore, because Brickell is no longer that nine-to-five neighborhood that it once was, with scarce parking spaces, hotels also offer park & stay packages, where you can leave your car and enjoy breakfast for two for a very reasonable price. These business-adapted services have defined the identity of today's Corporate Miami. 
Transportation when visiting corporate Miami
Additionally, a business hub is measured by its transportation options from the airport to downtown. When visiting corporate Miami, South Florida is at the forefront with various airports only half an hour away. And we are not only talking about Miami or Fort Lauderdale International. Top businesspeople travel by private jet, a faster, safer, and more reliable means of transportation compared to commercial flight. Global private jet companies like Exquisite Air Charter offer private flights to any location in the U.S. and to the Caribbean, with paradise islands conveniently located less than two hours from South Florida.
Furthermore, with remote work increasing over the past year passengers are opting to travel to luxury hotels that allow them to work and play in paradise. They fly on a private jet with their families to warmer places and opt to stay for an entire week in a relaxed environment, while enjoying the amenities of the region or a special event, like the Miami F1 Grand Prix in May.
Airports when visiting corporate Miami
Fort Lauderdale Executive and Miami-Opa Locka Executive airports are remarkably close as well from Downtown Miami. And, on a side note, the Port of Miami is only 15 minutes away if you are considering granting your potential clients a swift trip to The Bahamas before that important meeting on Monday morning.
In fact, according to data from Argus TraqPak, amongst the top 25 private jet terminals in the U.S. during 2021, five are based in South Florida. Second place overall is Palm Beach International Airport with more than 44,000 operations, and in eighth place is Miami-Opa Locka Executive Airport, with over 30,000 movements.
Miami is a vibrant and diverse place that has it all and is proudly gaining the reputation it deserves as one of the top business hubs in the world. Need more reasons to agree? You can charter a private jet to the region and discover what corporate Miami is all about.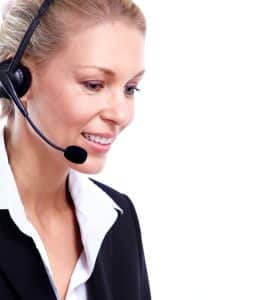 Are you ready to book your best private flight?
Our courteous and knowledgeable private flight professionals are standing by to answer your questions and provide your no-obligation quote. Call now and be on your way to the top domestic or international airports of your choice.
Call Now!