Charter Flight Cost Estimator Tool
The following private jet charter flight estimator tool offers estimated instant private jet charter pricing for round trips, one ways, and multi-leg private flights. You can also choose the options at the bottom to view available empty legs and even add a customized empty leg monitor for a flight you are planning! 
**Please Note: Additional availability may not show in your search results. Please submit your request and one of our professional charter flight professionals will give personal attention to your flight search to offer you the most accommodating and cost-effective options for your itinerary.
Private jet charter Miami is one of Exquisite Air Charter's preferred destinations. Whether you live, work, or play in Miami – a private jet are the way to get here! For private jet charter Miami flights, we have put together this destination guide to help you navigate your next trip to Miami.
Miami is one of the most requested destinations among private jet travelers. Our team of private jet specialists can help you navigate your next private jet charter Miami.
Featured Private Jet Charter Miami Private Jets
It is through our long-standing industry relationships that we have the ability to deliver the best options for private jet charter Miami. Exquisite Air Charter is your premier choice when you need a private jet charter Miami flights. The following are just a glimpse into some of the private jets our charter specialists might recommend for your next charter flight to Miami.
---
Private Jet Charter to Miami Empty Legs
The best private jet charter Miami savings come from taking advantage of empty leg, one-way, flights available from/to the Miami area. Click the button below to see if you can save close to 50% off the original price by booking an empty leg, one-way, flight to/from the Miami area.
How much does a Miami private jet to Miami price
Where to stay in Miami
The Setai Hotel Miami Beach
What is Miami Beach without Collins Avenue? The Setai Miami Beach is centrally located on Collins Avenue – an oceanfront oasis made for sophisticated travelers who deserve nothing but the best. The Setai is a luxurious and serene property that comes alive at night – The Setai is Miami Beach!
The Ritz Carlton Key Biscayne, Miami Hotel
Conveniently located near both Miami Beach and downtown Miami, the Ritz-Carlton Key Biscayne, Miami is a beachfront oasis. This luxury hotel features residences and hotel rooms, the renowned Cliff Drysdale Tennis Center, a resort spa and the Lightkeepers restaurant.
Popular Private Jet Routes to/from Miami
Popular Private Jet Airports for private jet charter miami
Miami International Airport
IATA Airport Code: MIA
ICAO Airport Code: KMIA

The Miami International Airport is located just 7 miles from Miami city center and is the largest Miami area airport. Miami International is also the primary Miami airport for commercial flights. This would only be the recommended Miami area airport if you have a connecting commercial flight to catch; otherwise, Opa-Locka is our recommendations for the Miami area.
Miami Opa-Locka Airport
IATA Airport Code: OPF
ICAO Airport Code: KOPF

The Miami Opa-Locka Airport is located 11 miles from Miami city center. Opa-Locka is the most popular Miami area airport and is the primary relief airport for Miami International Airport -which explains why it is the most popular airport for private jets in the Miami area – we like to avoid primary, congested airports and opt for more discreet options.

Miami Executive Airport
IATA Airport Code: TMB
ICAO Airport Code: KTMB

Miami Executive Airport is located 17 miles from Miami city center and is commonly referred to as Tamiami Airport, as it's former name was Kendall-Tamiami Executive Airport. This airport is both a relief airport to Miami International Airport and the main airbase of the Miami-Dade police department.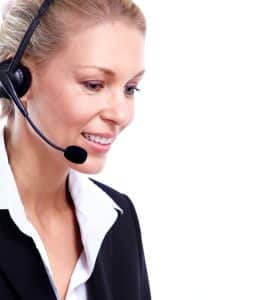 Are you ready to book your best private flight?
Our courteous and knowledgeable private flight professionals are standing by to answer your questions and provide your no-obligation quote. Call now and be on your way to the top domestic or international airports of your choice.
Call Now!