Charter Flight Cost Estimator Tool
The following private jet charter flight estimator tool offers estimated instant private jet charter pricing for round trips, one ways, and multi-leg private flights. You can also choose the options at the bottom to view available empty legs and even add a customized empty leg monitor for a flight you are planning! 
**Please Note: Additional availability may not show in your search results. Please submit your request and one of our professional charter flight professionals will give personal attention to your flight search to offer you the most accommodating and cost-effective options for your itinerary.
If you're looking for a luxurious and unforgettable private jet charter destinations for unforgettable vacations, chartering a private jet is the perfect way to get away. From the Caribbean to the Mediterranean, here are seven amazing destinations that you can fly to via private jet charter.
Private Jet Charter Destinations for Unforgettable Vacations Overview
An exploration of seven popular vacation destinations
Areas of focus include the Caribbean Islands, Europe, and North America
Each destination provides unique activities and experiences
Caribbean Islands Private Jet Charter Destinations for Unforgettable Vacations
The Caribbean Islands by private jet is the ultimate vacation; one of the most popular year-after-year! Here you will be greeted with beautiful beaches, crystal clear water, warm weather, and the ultimate laid-back relaxed lifestyle. The Caribbean Islands are the perfect destination to relax and unwind and probably our favorite private jet charter destinations for unforgettable Vacations.
Barbados
Barbados is a tropical paradise known for white sand beaches, vibrant turquoise waters, and an extraordinarily rich cultural heritage. Harrison's Cave is a must-see attraction that offers a tram ride tour through a series of underground caves that feature underground streams and gorgeous rock formations. Some of the word-class beaches in Barbados include: Crane Beach and Accra Beach but there is also a lush rainforest for those who want something different.
St. Lucia
St. Lucia is another Caribbean island that is perfect for a private jet charter vacation. With its natural beauty, stunning beaches, lush rainforest, and unique attractions, St. Lucia is the perfect place to relax and explore. Here you can snorkle, zip line through the jungle, or simply lounge on one of the island's many beautiful beaches. St. Lucia's culture is a blend of African, European, and Caribbean influence. Be sure to visit the La Soufriere volcano and the colorful fishing villages along the coast to fully experience St. Lucia.
Turks and Caicos
This island chain in the Caribbean is known for its crystal clear waters and beautiful white sand beaches. In total, Turks and Caicos is comprised of over 300 islands. One of the most popular attractions in Turks and Caicos is snorkeling and diving excursions, as these islands offer some of the best coral reefs in the world. If relaxation is your goal, we suggest beaches such as Grace Bay Beach – ranked one of the world's best beaches.
To experience the history and heritage, we suggest Cheshire Hall Plantation which offers a glimpse into the islands' colonial past. For the ultimate in the cuisine in Turks and Caicos, take a food tour to visit local restaurants for a sampling of a variety of traditional dishes like conch fritters and jerk chicken.
Europe Private Jet Charter Destinations for Unforgettable Vacations
Europe is a diverse continent. Here you will find natural beauty unique traditions. Europe, ultimately, has something to offer everyone but let's explore Scotland and Switzerland as a couple of private jet charter destinations for unforgettable vacations in Europe.
Scotland
Scotland is known for its natural beauty, castles, whisky, festivals and, of course… hospitality. Scotland truly offers breathtaking rolling hills in the Scottish Highlands and rugged beautiful coastlines. Explore these stunning landscapes by bike, a scenic drive, or take advantage of the country's many national parks and protected areas.
Scotland is home to many historic castles such as the famous Edinburgh Castle, Stirling Castle, and Eilean Donan Castle. Scotland also offers many festival throughout the year but the most famous of all is the Edinburgh Festival Fringe – the largest arts festival in the world.
Don't forget the Whisky! Scotland is famous for its whisky so you'll definitely want to take a tour of whisky distilleries and learn about the production process and, most definitely, sample a few!
Switzerland
Switzerland offers some of the most breathtaking alpine scenery, with snow-capped mountains, crystal-clear lakes, and lush valleys. A train ride is a great way to see the scenery!
Switzerland is known for its delicious cuisines like cheese fondue, chocolate, and Swiss-made wines. You can explore these treats by exploring local markets and restaurants. Or, if you are the more adventurous type, try skiing, snowboarding, paragliding or mountain biking! Perhaps our favorite aspect of Switzerland is the focus on wellness. Switzerland offers many spas and natural mineral baths throughout the country!
North America Private Jet Charter Destinations for Unforgettable Vacations
We cannot forget our home content, North America when considering private jet charter destinations for unforgettable vacations, as we have more than a couple of homeland destinations to include. For now, however, we will focus on Hawaii and Maine.
Hawaii
As with most of these destination, Hawaii is known for its stunning natural beauty. Hawaii encompasses breathtaking beaches, lush tropical rainforests, cascading waterfalls, and even amazing volcanic landscapes. Visitors can explore this amazing scenery by tour, hiking, bike riding, and even relaxing on one of the many amazing beaches.
If you are looking for traditional Hawaiian culture, you can take advantage of its vibrant indigenous culture that continues to thrive today. This amazing culture highlights music, dance, and cuisine and is available at many cultural events, festivals, historic sites, museums, and many shows at your very own resort.
What says outdoor activities better than Hawaii??? From snorkeling, surfing, kayaking, hiking, golfing, to you name it… Hawaii has it all! What's even better? Hawaii's warm, tropical climate provides the ideal, year-round, weather for these amazing outdoor activities.
Maine
It is common to think of the picturesque lighthouses when we think of Maine but there are so many more wonderful aspects of Maine starting with its stunning coastal scenery, rocky shorelines, and pristine beaches.
How can you think about Maine and not think about Lobster? But Maine has a lot more amazing seafood to offer such as amazing clams and oysters! While you can certainly enjoy great seafood at the local restaurants and seafood shacks, we recommend taking a lobster boat tour for the ultimate experience.
With a rich maritime culture there is plenty of outdoor adventures such as hiking, camping, fishing, canoeing, kayaking and even skiing. You can learn about Maine's history by visiting local historic sites and museums. Some of the most popular of the many quaint towns and cities in Maine include Portland, Bar Harbor, and Camden.
Conclusion
When considering private jet charter destinations for unforgettable vacations, these destinations top our list. Some of the key highlights about these private jet charter destinations for unforgettable vacations include:
A diverse range of destinations to suit any traveler's needs
Each destination offers unique experiences and activities
An opportunity to explore the world and experience something new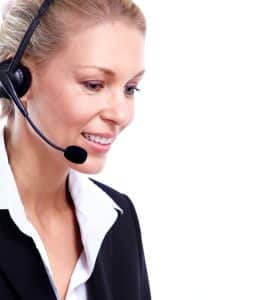 Are you ready to book your best private flight?
Our courteous and knowledgeable private flight professionals are standing by to answer your questions and provide your no-obligation quote. Call now and be on your way to the top domestic or international airports of your choice.
Call Now!