Charter Flight Cost Estimator Tool
The following private jet charter flight estimator tool offers estimated instant private jet charter pricing for round trips, one ways, and multi-leg private flights. You can also choose the options at the bottom to view available empty legs and even add a customized empty leg monitor for a flight you are planning! 
**Please Note: Additional availability may not show in your search results. Please submit your request and one of our professional charter flight professionals will give personal attention to your flight search to offer you the most accommodating and cost-effective options for your itinerary.
Wi-Fi on private jet flights
Of all the private jet inflight entertainment options, wi-fi is the most requested form of inflight entertainment requested on private jet flights. While most newer planes will have wi-fi, older and smaller planes are often not retrofitted with wi-fi at this time. If having wi-fi is a must for you, please mention that prior to booking your plane.
Is Wi-Fi billed separately? In some cases, the answer is yes. It is important to know, in advance, if wi-fi costs are included in your quote or if they will be billed post-flight. It is also important to know, up-front, the rate of wi-fi if it will be billed post-flight. Wi-fi that is billed per megabyte can get very expensive, very quickly. Luckily, most wi-fi is included in the cost of the flight but it is still important to understand this information at the time of confirming your private jet charter flight.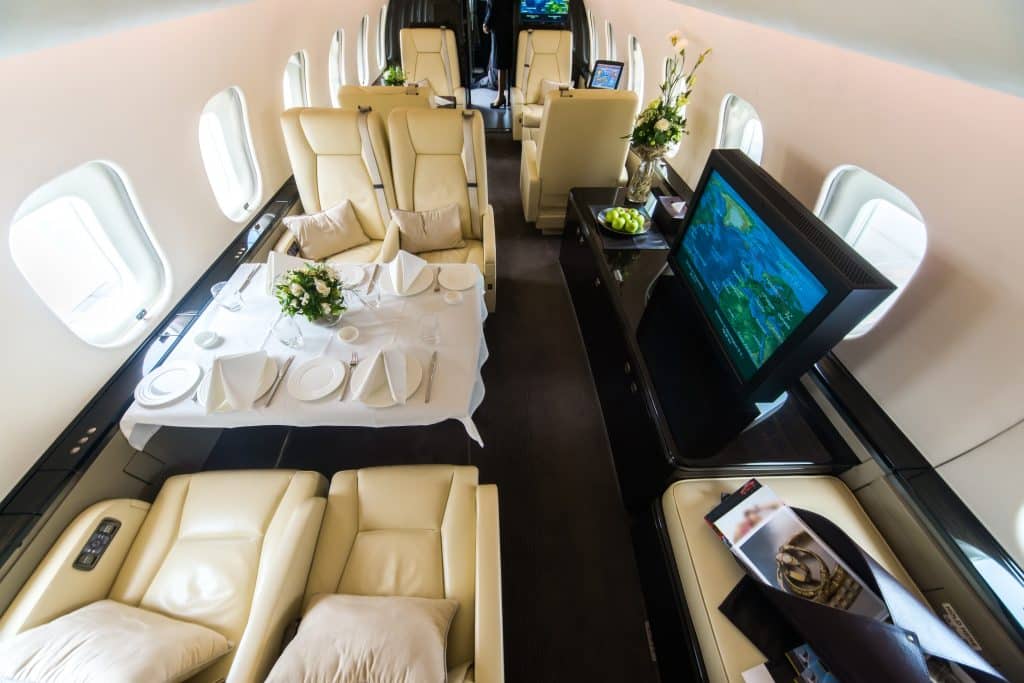 Are there TVs on private jets?
Private jets are typically equipped with TVs as part of the private jet inflight entertainment options and most have technology that gives you access to plenty of movie and television options.
Do private jets have movies?
Many private jets have accesses to 10,000+ film and television series.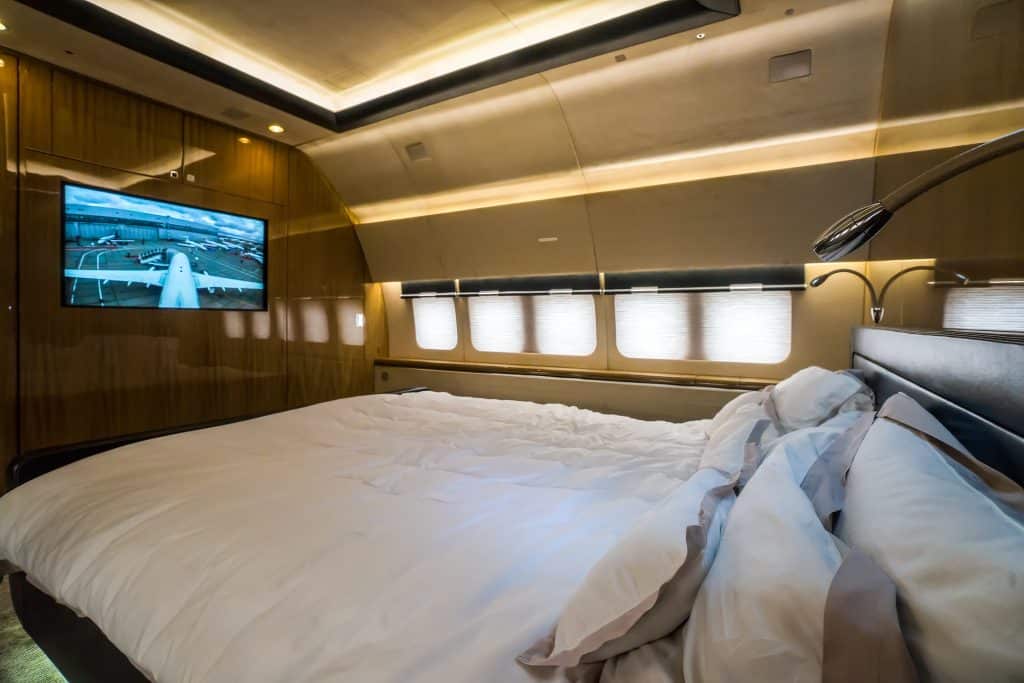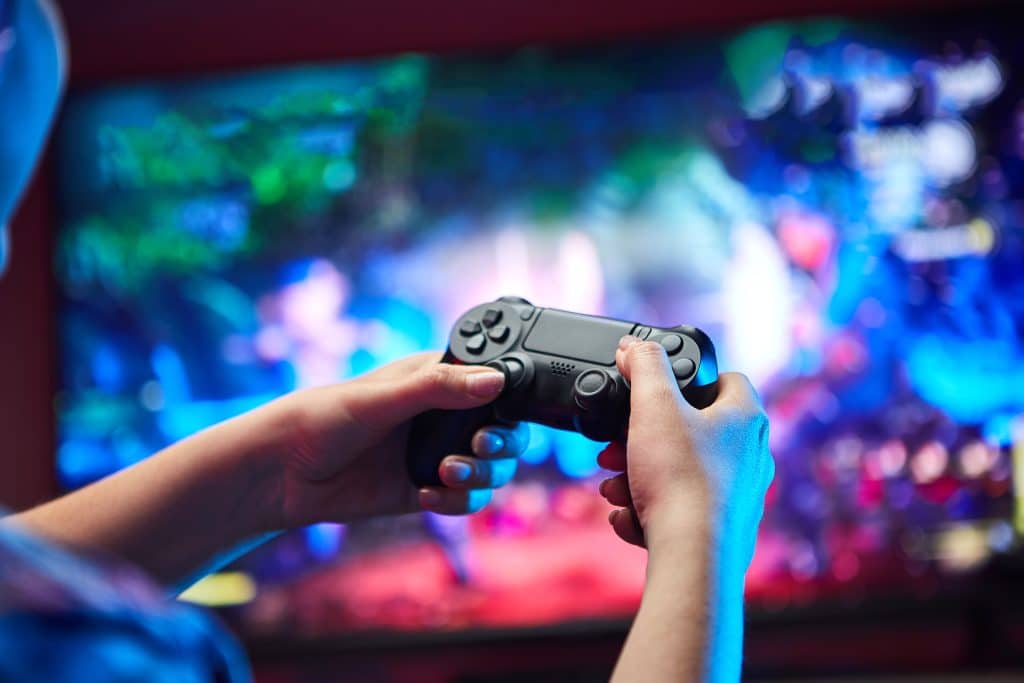 Can you play video games on private jets?
Often larger planes are equipped with the latest hand-held gaming systems from manufacturers like XBOX, PlayStation, and Nintendo. If the plane is not already equipped with one of these video gaming devices, please inquire as to whether it may be possible to connect your own device to an existing television.
Is there reading material on private jets?
Most planes have some sort of magazine or newspaper options that are offered as part of the private jet inflight entertainment options but please feel free to request something specific and we can make sure we have it waiting for you.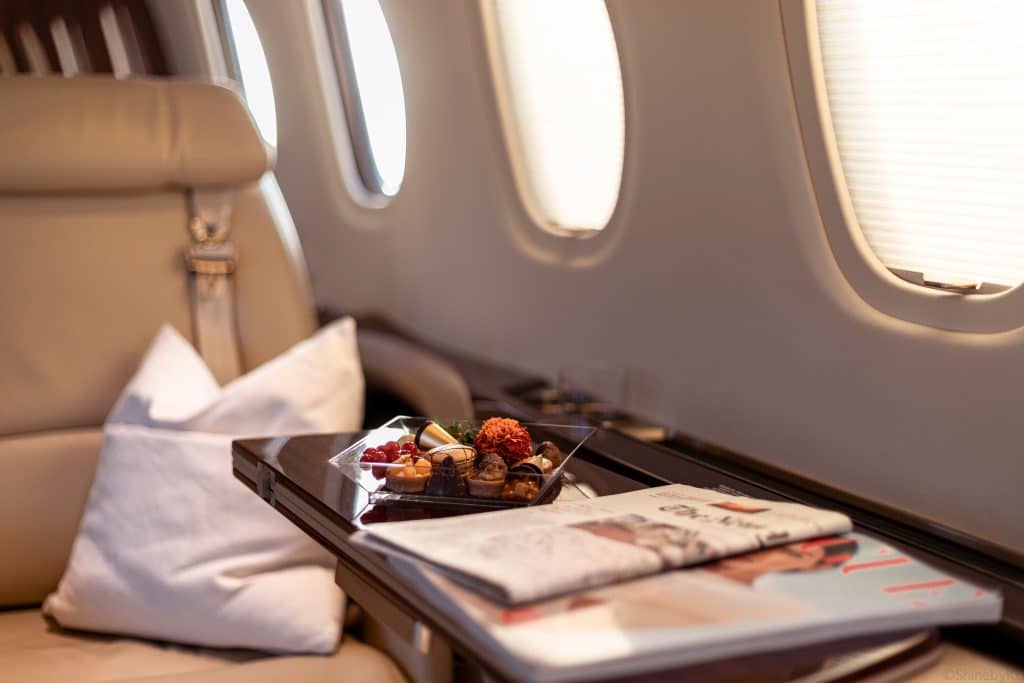 What about non-standard private jet inflight entertainment options?
Some of the most requested non-standard private jet inflight entertainment options include the following:
Are you ready to book your best private flight?
Our courteous and knowledgeable private flight professionals are standing by to answer your questions and provide your no-obligation quote. Call now and be on your way to the top domestic or international airports of your choice.
Call Now!