Charter Flight Cost Estimator Tool
The following private jet charter flight estimator tool offers estimated instant private jet charter pricing for round trips, one ways, and multi-leg private flights. You can also choose the options at the bottom to view available empty legs and even add a customized empty leg monitor for a flight you are planning! 
**Please Note: Additional availability may not show in your search results. Please submit your request and one of our professional charter flight professionals will give personal attention to your flight search to offer you the most accommodating and cost-effective options for your itinerary.
Gulfstream G280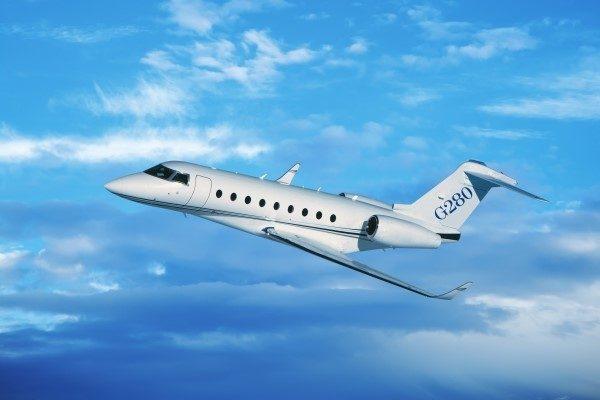 The coming about of the Gulfstream G280 has been progressive in nature. This beautiful bird was first unveiled as the Israel Aircraft Industries Astra IV – the first super mid-size jet. From the Astra IV evolved the much improved Galaxy/G200. Despite the improvements and the subsequent favor shown by passengers, it was no secret the G200 lacked performance. Interestingly, those who are not familiar with the history would likely never guess it evolved from the Astra IV, as the G280 is so much quieter, and has great performance for a super mid-size, in regards to range, fuel efficiency, runway, climb and cruise performance.
Gulfstream G280 Performance
The G280 will fly for 8 hours at Mach 0.80 (614 mph) and has exceptional thrust to weight ratio. The G280 has increased pressurization, improved systems, and was reconfigured to incorporate more usable cabin length and add four additional side windows. The acoustic insulation was greatly improved upon – you can now relax in an exceptionally quiet cabin while in flight. The G280 also has a a 400 mile range advantage over the newly re-designed Challenger 350 (previously the Challenger 300).
So… what did we end up with? A super mid-sized jet that now has the longest range, fastest cruise speed, largest cabin and baggage capacity (by volume) in its class. The Gulfstream G280 is also the most fuel-efficient in its class when flying at its long-range cruise speed.
Gulfstream G280 Cabin
Aside from the Challenger 300/350, how does the Gulfstream G280 compare? The Legacy 500 doesn't compare in regard to range and internal baggage volume. The Citation X+ is too small and has no internal baggage access.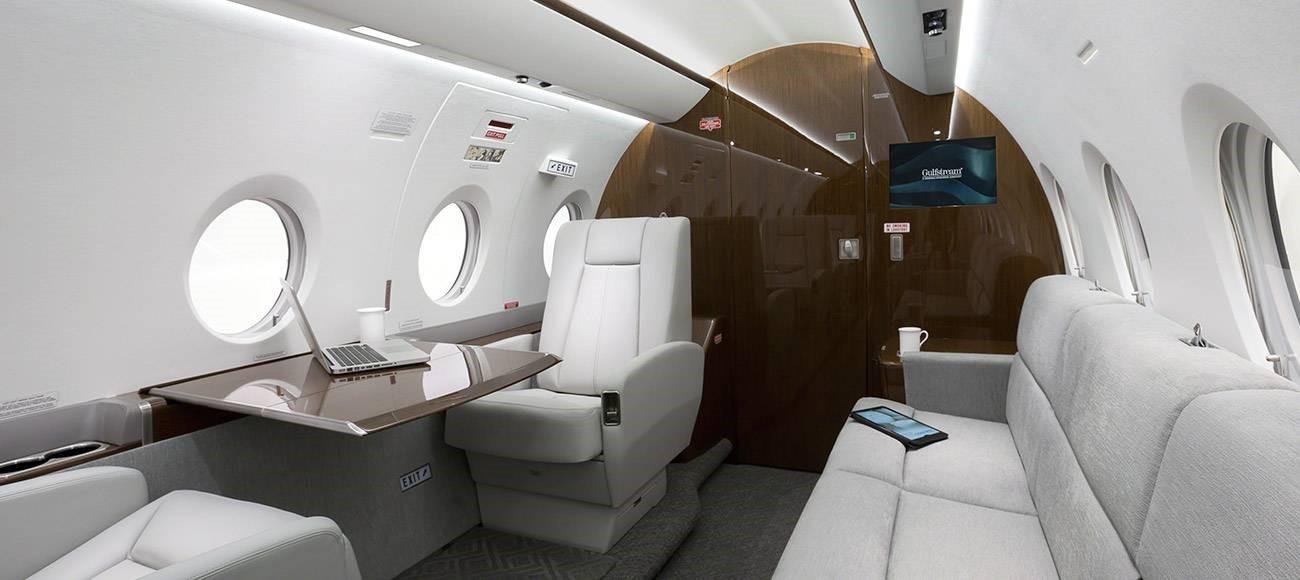 What about configuration? The majority of the in-service G280s are configured with four captain's chairs and a 3 person divan to accommodate 9 passengers.
Gulfstream G280 Safety
Safety? There are safety features that are appealing to pilots but what usually stands out to passengers is the autobrakes that react much faster than what is possible for a human and the smooth deceleration, for the comfort of passengers, on landings.
So… why have you not yet flown in a G280? This aircraft has now been in-service for over five years. Request a free, no-obligation, quote now.