Charter Flight Cost Estimator Tool
The following private jet charter flight estimator tool offers estimated instant private jet charter pricing for round trips, one ways, and multi-leg private flights. You can also choose the options at the bottom to view available empty legs and even add a customized empty leg monitor for a flight you are planning! 
**Please Note: Additional availability may not show in your search results. Please submit your request and one of our professional charter flight professionals will give personal attention to your flight search to offer you the most accommodating and cost-effective options for your itinerary.
Boeing Business Jets Considers a Combi Configuration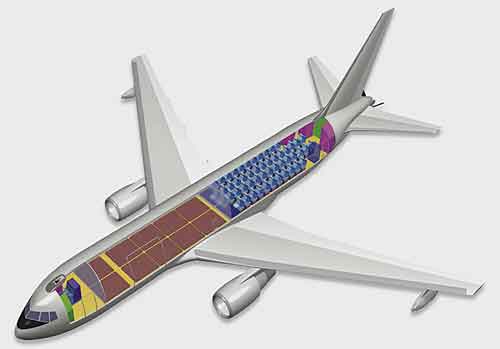 Your first question might very well be, "What is a Combi Configuration?" Well, it is a combination of cargo and passenger configurations. The Combi, as it has been nicknamed, is expected to cater to industrial, government, and heavy machinery type organizations who find themselves in a position of needing to transport equipment and a support team to a destination. While there may not be a large customer base for such a configuration, it is still something Boeing is looking to explore as a means of expanding revenue sources and keep up with Airbus (who is already offering a comparable option).
New configurations seem to be popular at Boeing. Not long ago, BBJ had two simple products; the BBJ and the BBJ2. Currently Boeing offers 11 products in their commercial line. With that said, of the 228 private jetliners Boeing has sold, 164 of those are the 737 based BBJ.
While talks exist and Boeing has even announced that it will study the potential need for the Combi, don't expect to see any cargo type BBJ with passenger seating for, at least, a couple of years. Boeing has proclaimed that they will not push toward development until they secure a launch customer.
Any takers?