Charter Flight Cost Estimator Tool
The following private jet charter flight estimator tool offers estimated instant private jet charter pricing for round trips, one ways, and multi-leg private flights. You can also choose the options at the bottom to view available empty legs and even add a customized empty leg monitor for a flight you are planning! 
**Please Note: Additional availability may not show in your search results. Please submit your request and one of our professional charter flight professionals will give personal attention to your flight search to offer you the most accommodating and cost-effective options for your itinerary.
Private jet charter Dallas is one of Exquisite Air Charter's favorite destinations. Dallas remains a very popular destination. We aren't sure if it is because they are home to America's football team, a beautiful place, or just a great city overall. What we do know is that it is a great place to visit or to live!
Thousands of customers, from all over the world, travel to Dallas on private jets every year. Whether you're travelling to Dallas for leisure or business, we are your trusted private jet flight specialists.
Featured Private Jet Charter Dallas Jets
Our impeccable industry relationships afford you access to thousands of luxury jets around the globe. Whether you prefer a small jet or require a chartered airliner, we are available 24/7 to assist you. The following are some of the most popular private jets for travelling to Dallas.
Private Jet Charter Dallas Empty Legs
The best private jet flight savings often come from taking advantage of empty leg, one-way, flights available to/from Dallas. Click the button below to see if you can save up to 50% off the original price by booking an empty leg, one-way, flight to or from Dallas.
How Much Does A Dallas Charter Jet Cost?
Where to Stay in Dallas
Rosewood Mansion on Turtle Creek
Rosewood Mansion on Turtle Creek encompasses beautiful landscaping, amazing cuisine, and a gorgeous spa! This glamorous hotel sits discreetly among the trees of the Turtle Creek neighborhood. One of our most notable experiences was some of the food that highlights the bounty of some local farmers.
The Joule Hotel
The Joule is in the heart of Downtown Dallas and is an art-inspired masterpiece. The Joule has an exceptionally beautiful lobby for a boutique hotel. With this being an art-inspired hotel, it naturally attracts art collectors, fashionistas, and entertainers; among others! The hotel has two restaurants: CBD Provisions (an American brasserie) and Americano (Southern Italian Eatery).
Four Seasons Hotel and Club
The Four Seasons Hotel and Club is perfect for golfers and their entire family! This luxurious hotel has beautiful grounds and a laid-back aura. LAW (acronym for Land, Air and Water) is an amazing restaurant that serves locally sourced meats and has a master sommelier to help you choose an amazing wine pairing. They even have yoga, 12 tennis courts, and more than 40 exercise classes each week.
Hotel Crescent Court
The Four Seasons Hotel Las Vegas is gaming-free. Visitors love the quite atmosphere and family-friendly environment of this five-star rated hotel class. While it is located adjacent to the Mandalay Bay Resort and Casino, it actually sits on the top five floors of Mandalay Bay's tower yet has its own entrance and elevators. Guests can use the seasonal pool here or the incredible Mandalay Bay Pools – even float along their Lazy River.
The Ritz Carlton
The ARIA Resort and Casino seems to be among the favorite of travelers visiting Las Vegas. With cutting-edge technology, central location, and an abundance of amenities, how could you go wrong? The ARIA is an MGM property and has plenty of eateries and pools plus a spa and salon and some of the trendiest bars and lounges. Private travelers often opt for the ARIA Sky Suites – a luxurious AAA Five Diamon retreat!
The Adolphus
Encore is the newest five-star rated signature resort within the Wynn collection. It is a classy, yet chic, boutique hotel. If you enjoy shopping in Las Vegas, Encore includes top-brand retail boutiques alongside their amazing culinary offerings and other leisure activities. Their nightclubs are revered as ultra-chic and their European-inspired spa and salon is adored by many. The ambiance at the Encore at Wynn is elegant yet casual.o
What to do in Dallas
What The George W. Bush Presidential Library and Museum
Reunion Tower
The Sixth Floor Museum at Dealey Plaza
Perot Museum of Nature and Science
Perot Museum of Nature and Science
The Dallas World Aquarium
Dallas Arboretum & Botanical Gardens
The Dallas Museum of Art
Morton H. Meyerson Symphony Center
Popular private jet Airports in Dallas
Dallas Love Field Airport
IATA Airport Code: DAL
ICAO Airport Code: KDAL

The Dallas Love Field Airport is located just 6 miles from Dallas city center and is an important part of American history, as it Presidents John F. Kennedy and Lyndon Baines Johnson both took their oath of office on board Air Force One while parked on the Dallas Love Field Airport ramp.
Dallas-Ft Worth International Airport
IATA Airport Code: DFW
ICAO Airport Code: KDFW

Dallas-Ft. Worth International Airport is located 16 miles from Dallas city center. The Dallas-Ft. Worth Airport boasts an airport program that features art works from local, national, and international artists. This is the most requested airport in Dallas.
Addison Airport
IATA Airport Code: ADS
ICAO Airport Code: KADS

Addison Airport is located 13 miles from Dallas city center. The Addison Airport opened in 1954 and was later purchased by the town of Addison (1976). The Cavanaugh Flight Museum is located on the Addison Airport grounds and is an advocate for aviation education, research, and American aviation heritage.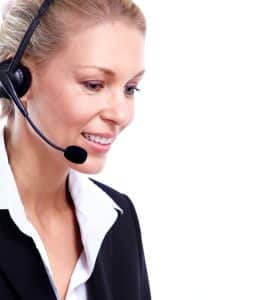 Are you ready to book your best private flight?
Our courteous and knowledgeable private flight professionals are standing by to answer your questions and provide your no-obligation quote. Call now and be on your way to the top domestic or international airports of your choice.
Call Now!
Dallas Maps