Charter Flight Cost Estimator Tool
The following private jet charter flight estimator tool offers estimated instant private jet charter pricing for round trips, one ways, and multi-leg private flights. You can also choose the options at the bottom to view available empty legs and even add a customized empty leg monitor for a flight you are planning! 
**Please Note: Additional availability may not show in your search results. Please submit your request and one of our professional charter flight professionals will give personal attention to your flight search to offer you the most accommodating and cost-effective options for your itinerary.
Is flying on private jets worth it?
Flying on private jets offer numerous advantages over traditional commercial flights for those who can afford to fly private. Flying by private jet means ultimate flexibility, shorter travel times, and luxurious flight experiences, as well as increased security and privacy. Some of the other benefits of flying private includes access to more airports, impeccable service, and increased convenience and comfort over commercial flights.
Flying on Private Jets: Flexibility
Private jets offer a level of flexibility that commercial airlines cannot match. With a private jet, you will not be inconvenienced by long check-in lines or deal with the stress of navigating an unfamiliar airport. You can fly whenever and wherever you want – unrestricted by airline schedules. What's more, private jets provide unparalleled comfort, privacy, and luxury while traveling.
Shorter Travel Times when flying on private jets
With private jet travel, you're able to get where you need to go faster due to shorter flight times and fewer stops. Plus, with the added convenience of not having to deal with long security lines or waiting for connecting flights, you'll save even more time.
Flying on Private Jet Flights: The convenient way to travel
Private jet flights offer a level of convenience and luxury that traditional air travel cannot match. Private planes provide onboard hospitality, comfortable seating, and the ability to depart when it is most convenient for you. Private jets are perfect for business travelers who need to maximize their time, or those looking for a luxurious getaway with family and friends.
Private Jets: A luxurious experience
Private jets offer a luxurious and exclusive means of travel with features such as spacious cabins, comfortable seating, gourmet dining options and private lavatories. For those seeking superior travel experiences, private jet flights offer competitive rates and flexible schedules to meet personalized needs. As a result, private jets are becoming an increasingly popular option for the discerning traveler who wishes to experience true luxury while travelling.
Security and Privacy on Private Jets
Private jets offer a level of security and privacy unparalleled in commercial aviation. Their exclusive cabins provide travelers with significantly more space, quiet and security than their commercial jet counterparts, shielding passengers from public view and potential risks. Private jets also feature advanced security systems, such as locked cabin doors accessed only by authorized personnel, ensuring that valuables are safeguarded at all times while in the air.
Access to more Airports
Private jets offer exclusive access to far more airports than those served by commercial airlines. With a private jet charter, passengers can fly directly and privately to locations where commercial airliners simply cannot go, significantly cutting down on travel time. This flexibility of destination and arrival/departure times makes private jet charter the ideal solution for both business and leisure travelers alike.
Impeccable service when flying on private jets
Private jets offer passengers ultra-luxurious travel experiences, with bespoke levels of care and attention. From the moment they step on board they are guaranteed unbeatable service and discretion, allowing them to relax and enjoy their journey in complete comfort.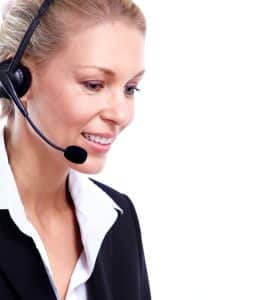 Are you ready to book your best private flight?
Our courteous and knowledgeable private flight professionals are standing by to answer your questions and provide your no-obligation quote. Call now and be on your way to the top domestic or international airports of your choice.
Call Now!