Charter Flight Cost Estimator Tool
The following private jet charter flight estimator tool offers estimated instant private jet charter pricing for round trips, one ways, and multi-leg private flights. You can also choose the options at the bottom to view available empty legs and even add a customized empty leg monitor for a flight you are planning! 
**Please Note: Additional availability may not show in your search results. Please submit your request and one of our professional charter flight professionals will give personal attention to your flight search to offer you the most accommodating and cost-effective options for your itinerary.
Whether you are a local Southern California who wants to drive up for the weekend or a non-native looking for a great place to visit (with or without the kids) – San Diego is a great choice! The countless experiences that exist in the San Diego is just the icing on the cake to the beautiful scenery and gorgeous year 'round weather. San Diego is uniquely located between the Anza-Borrego Desert, the Pacific Ocean, and the Laguna Mountains; affording you the best of all worlds in one destination!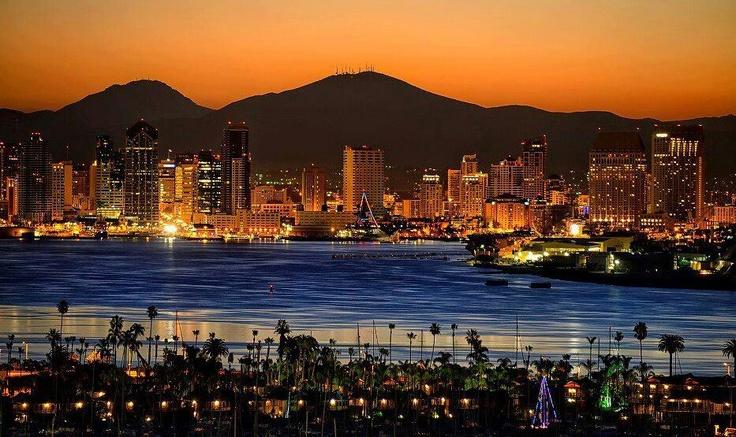 San Diego Ocean
Imagine… 70 miles of beaches! That figure suggests what many of us natives know to be true – plenty of beach for every mood: romantic, quaint, family-oriented, party, quiet meditation, and so much more! The island area of Coronado houses the famous, red-roofed, Coronado Hotel, sparkling (thanks to the mica mineral) beaches, and plenty of family-oriented and romantic activities such as kayaking, biking, gondola rides, shopping, and amazing food options.
Hotel del Coronado is a landmark that exudes grandeur and luxury and has been complimenting the beautiful beaches since 1888. Whether your visit is geared more toward the Spa Mimosa Mondays or the complimentary s'mores in the evening, the skating rink on the beach during the holidays, or… my personal favorite: the amazingly delicious Sunday brunch, there is no denying the warm and inviting aura provided by such an amazing landmark hotel. With that being said, don't underestimate Hotel del Coronado's competition! Whether it is the casual splendor of Paradise Point or the San Diego Marriott Mission Valley that is so conveniently located just a little more than a mile from Qualcomm stadium.
I think I had the best chipotle chicken sandwich I have ever tasted delivered to my room at Paradise Point followed by walking out my rear French Doors to feed the birds before putting my feet in the beach water right outside my bungaloo in the bay that almost seemed like my own private beach. Did I mention the fire pits and lawn chairs on my back patio (on the beach). While Paradise point isn't as fancy as the Hotel del Coronado, it is definitely a force to be reckoned with and I, personally, can't wait until my next visit!
Check back tomorrow for my section on San Diego Mountains; followed by a post dedicated to downtown San Diego.
San Diego Airports
Airport Information – Gillespie Field
City: San Diego
State: California (CA)
Airport Code: SEE
Alt Airport Code: KSEE
Latitude: 32.82000000
Longitude: -116.97000122
Runway Length: 5,341 ft
Runway Elevation: 387 ft
Time Zone: Pacific
GMT Offset: -8
Airport Information – Montgomery Field
City: San Diego
State: California (CA)
Airport Code: MYF
Alt Airport Code: KMYF
Latitude: 32.81000000
Longitude: -117.12999725
Runway Length: 4,577 ft
Runway Elevation: 427 ft
Time Zone: Pacific
GMT Offset: -8
Airport Information – Brown Field Municipal
City: San Diego
State: California (CA)
Airport Code: SDM
Alt Airport Code: KSDM
Latitude: 32.57000000
Longitude: -116.98000336
Runway Length: 7,999 ft
Runway Elevation: 526 ft
Time Zone: Pacific
GMT Offset: -8