Charter Flight Cost Estimator Tool
The following private jet charter flight estimator tool offers estimated instant private jet charter pricing for round trips, one ways, and multi-leg private flights. You can also choose the options at the bottom to view available empty legs and even add a customized empty leg monitor for a flight you are planning! 
**Please Note: Additional availability may not show in your search results. Please submit your request and one of our professional charter flight professionals will give personal attention to your flight search to offer you the most accommodating and cost-effective options for your itinerary.
Private Jet to the U.S.
When chartering a private jet to the U.S., relying on local market knowledge is paramount when resources are limited, and time is of the essence. Companies seeking to operate internationally, first need thorough market research to understand consumer behavior, culture, policies, and entry barriers, among other variables.
Traveling abroad on a private jet is rather similar, with rules and regulations changing the minute you leave your country. From airports that are only open until dusk to specific noise abatement regulations for domestic terminals, leaving your flight in the hands of a local private jet provider is a cost-efficient decision.
Exquisite Air Charter can arrange your next private jet to the U.S.
Exquisite Air Charter specializes in arranging flights for travelers from all over the world visiting the U.S. for leisure or business purposes. Our international clientele uses our services in two different ways; they fly commercially from Europe to the main cities in the U.S. and then use a private flight to connect with their next destination, usually remote or with limited commercial connections, or they take a direct transatlantic private flight organized by the company to reach their endpoint.
In essence, customers rely on the experience and familiarity that Exquisite Air Charter has about the unspoken rules of private aviation in the region. Sometimes foreign private jet providers aren't aware of all the moving parts in terms of regulations and permits, and a specific aircraft might get banned if they don't follow certain rules.
For instance, did you know that there's an 80-decibel limit for departures on Teterboro Airport's (New Jersey) Runway 24, designated as the Noise Sensitive Runway, from 22:00 to 07:00 local time? Not to mention overflight and landing permits when traveling to the Caribbean and other neighboring countries such as Mexico, Dominican Republic, or even Cuba. Each airport is unique when it comes to runway restrictions, availability of parking, overflight permits, and luxury taxes, among others.
Guidelines before you charter a private jet
There are literally hundreds of aircraft to choose from to charter a private jet to the U.S.. Although when chartering with an operator there are fewer options, because just like commercial airlines, operators seek a unified fleet of two or maybe three different types of planes for maintenance and spare parts purchase purposes. Charter brokers eliminate this obstacle and deliver a more flexible experience by offering an almost unlimited pool of aircraft.
With that out of the way, what aircraft to choose? Well… What's your route and budget? There's a perfect aircraft for every type of flight and usually, the length determines the kind of plane to be offered; each one has a determined range and features that adapt to a specific runway and flying conditions. If less than two hours, the recommended option would be a turboprop, perfectly adapting to short flights in more remote locations.
With a lower cost to operate and adapt to various airstrip conditions, turboprops are very safe (despite a mistaken common perception), flexible and comfortable. Jets are the obvious choice for long flights of more than three hours or when the number of passengers is above 8.
In conclusion, a local charter broker will provide the needed guidance and amenities to make your travel unique and seamless, as every private jet passenger deserves. You can charter a private jet to the U.S. or to any destination in the world with Exquisite Air Charter.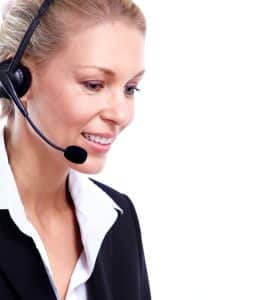 Are you ready to book your best private flight?
Our courteous and knowledgeable private flight professionals are standing by to answer your questions and provide your no-obligation quote. Call now and be on your way to the top domestic or international airports of your choice.
Call Now!