Charter Flight Cost Estimator Tool
The following private jet charter flight estimator tool offers estimated instant private jet charter pricing for round trips, one ways, and multi-leg private flights. You can also choose the options at the bottom to view available empty legs and even add a customized empty leg monitor for a flight you are planning! 
**Please Note: Additional availability may not show in your search results. Please submit your request and one of our professional charter flight professionals will give personal attention to your flight search to offer you the most accommodating and cost-effective options for your itinerary.
Are private jet shuttle service providers the real deal or just false advertisement? Recently I ran across an article in Forbes with a title that highlighted the claim of a new shuttle service's CEO: a shuttle service is better than a private jet… REALLY? I am apalled! How dare he? A fancy exterior paint job on an old 30 passenger Embraer ERJ 135 does not result in private jet status… nor does a red carpet unrolled in a hanger with some ropes compare to a high quality FBO; let's keep it real! Perhaps the article would have been titled better if it read, "New shuttle service sells a pipe dream!"
The article went on to highlight the inconveniences, and in this day and age even dangers, sometimes associated with commercial air travel. I would have been okay if they would have claimed to be a hybrid between commercial and private; highlighting the more boutique service they provide, hangar departures, and prices comparable to airlines (since the service is comparable). I absolutely cannot accept that they compare themselves to private jet service. They are playing on the desires of people trying to keep up with the Jones' all while misrepresenting the service they actually provide. Air Canada and SkyWest (Delta's regional connection partner) operate Embraer 170/175. I believe United Express still contracts with a few regional airlines who operate a few Embraer 135/145. At any cost, these Embraer regional jets simply do not compare with a true private jet but don't take our word for it; let's compare visually…
This first photo is passenger seating in a private jet vs. their shuttle wanna be private jet: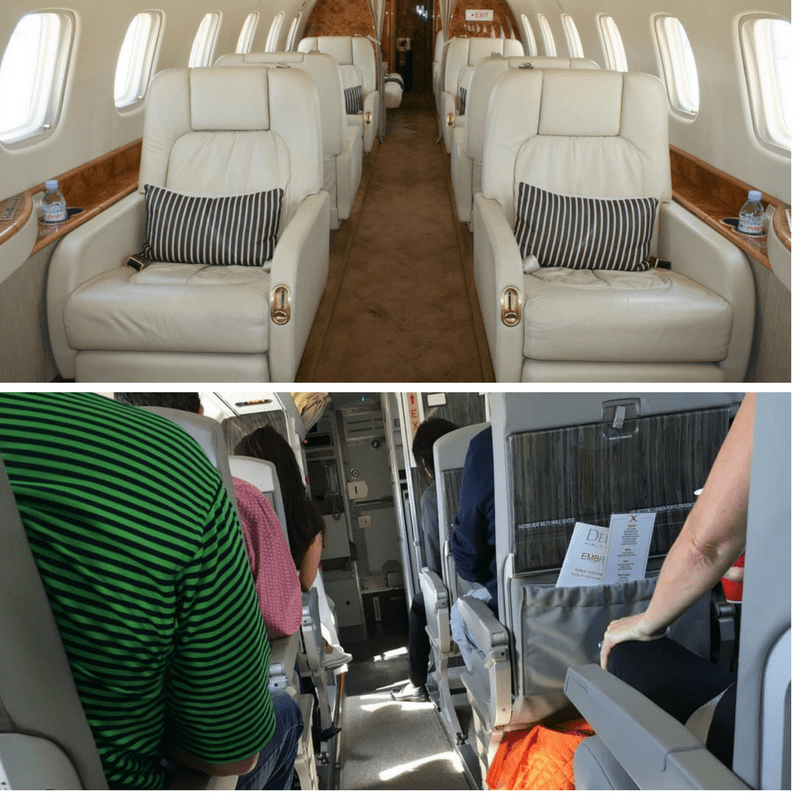 Here we have a tray table vs. a table that you can actually work and eat on: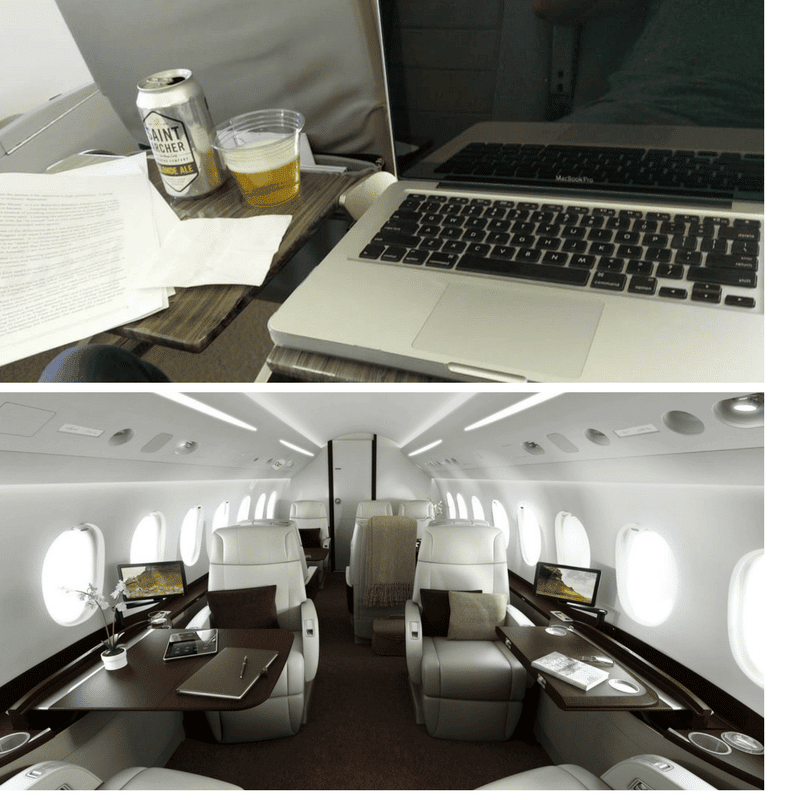 Last but not least is their lounge versus the lounge inside an FBO like what you use when you REALLY fly private: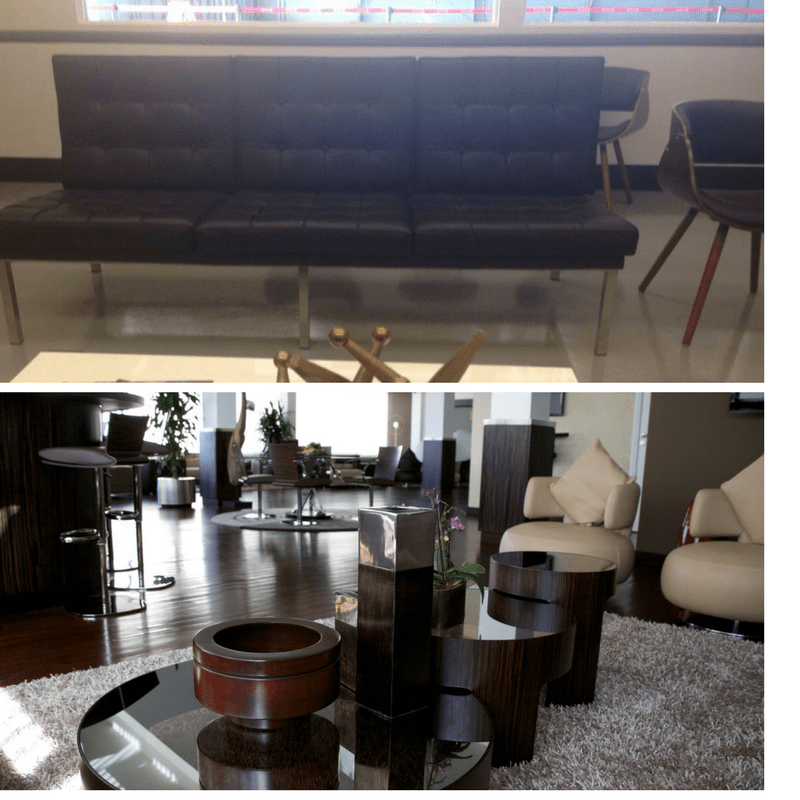 Obviously there is no comparison and it is completely absurd and disappointing that this man would attempt to devalue the true private jet experience just to sell the dream of flying private to unsuspecting travelers. This is simply false advertising and unethical to suggest it is better than flying private just because you, ultimately, get to take a regional jet that departs from a hangar at the same price you'd fly that same regional jet from a small airport. I hope those considering this option turn to Yelp! to read what other reviewers shared in regards to flights being four hours late or canceled entirely if they don't sell enough seats. Do your homework and protect yourself from false/misleading nonsense.