Charter Flight Cost Estimator Tool
The following private jet charter flight estimator tool offers estimated instant private jet charter pricing for round trips, one ways, and multi-leg private flights. You can also choose the options at the bottom to view available empty legs and even add a customized empty leg monitor for a flight you are planning! 
**Please Note: Additional availability may not show in your search results. Please submit your request and one of our professional charter flight professionals will give personal attention to your flight search to offer you the most accommodating and cost-effective options for your itinerary.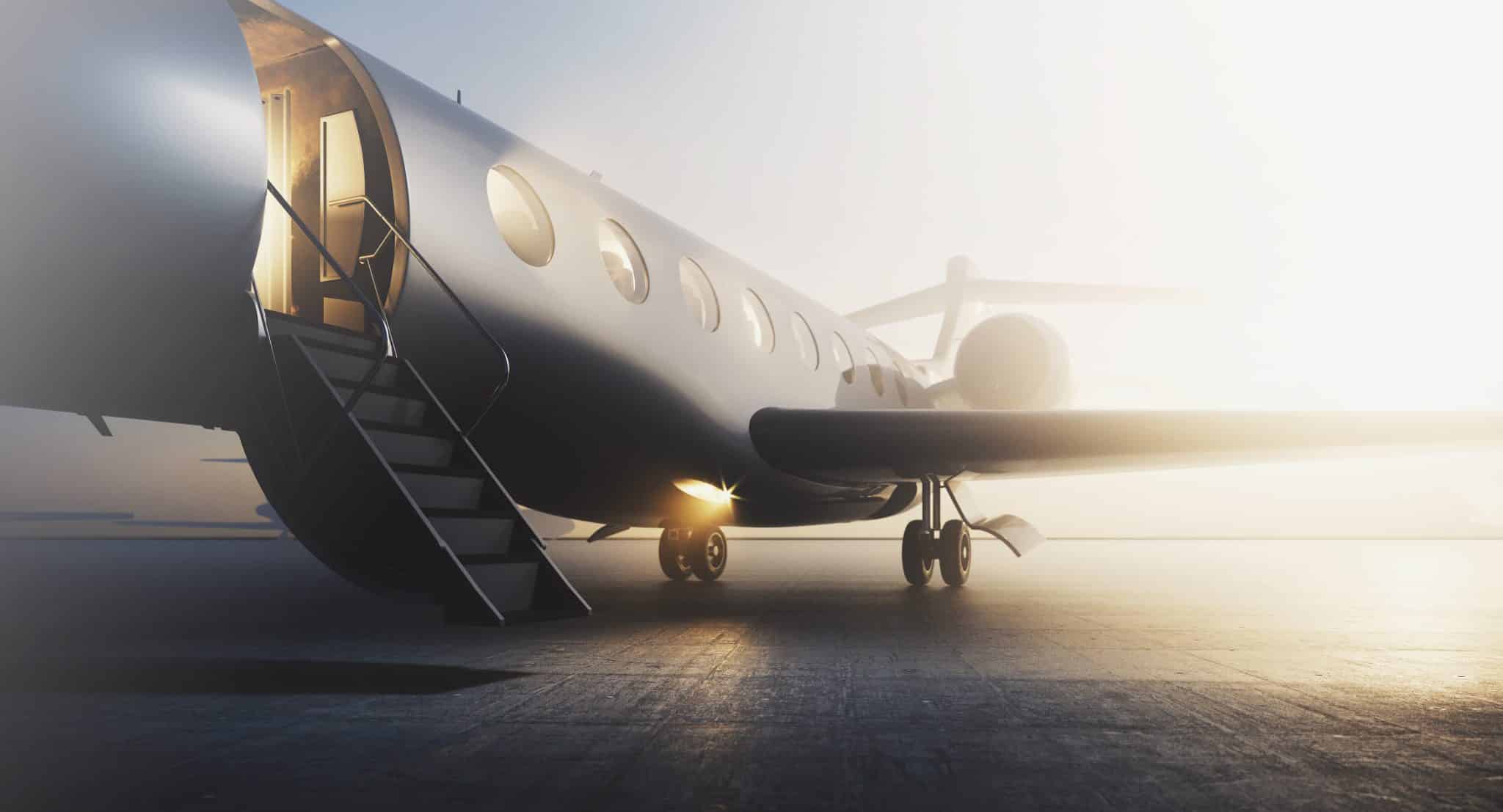 All the information you need for plane rentals
Traveling securely is crucial, though, as vaccinations and therapies for the virus are still being researched. You're not alone if saving money to buy your own private plane has never seemed to you as the ideal solution.
Exquisite Air Charter has realized a 90% increase in inquiries in the 2nd quarter of 2022 compared to the same time last year. Additionally, flight bookings have increase more than 230% in May of 2022 compared to May of 2021. These numbers are a testament to new private plane travelers who are looking to travel by private planes.
How much does it cost to rent a plane?
What is the price to fly on private plane rentals? Prices change according to how long the flight is, just like with a regular plane ticket. The cost of your trip is also influenced by the kind of aircraft (often directly related to the number of passengers traveling and/or the distance to be traveled) and duration of stay. Most private plane rentals cost between $5,000 and $10,000 per hour. A one- to two-hour flight on a small plane could cost roughly $5,000, while a long-haul travel, like from New York to Paris, on a larger aircraft could cost upwards of $130,000.
Rent a Plane – What's Included?
Fuel, crew, hangar/parking, and handling costs are included; however, with fuel prices as high as they currently are, fuel surcharges often apply – especially in high density locations. Unpredictable costs, such as catering and de-icing are typically additional charges; billed at cost.
What kind of plane rentals aircraft should I book? 
The kind of plane rentals you charter depends on the route, the number of people traveling, your budget, and the baggage capacity you require. For long-distance trips, as well as for bigger parties or VVIP travel, we recommended using private jets and ultra-long-range aircraft like the Gulfstream G650, Global Express, or Boeing Business Jet. They offer flat bed choices for sleeping, larger restrooms, and multi-zone cabin arrangements, giving passengers the impression that they are in a luxurious apartment in the asky.
The Hawker 900XP and Citation XLS are two of the most popular mid-sized jets. They have a range of four to five hours, can hold up to eight people, and can fit eight pieces of luggage. 
How far in advance should I confirm a flight on private airplanes for rent?
With private flying at an all-time high, how and when you book is more important than ever before. You want to book far enough in advance to insure you have the best options available; however, not all owners are allowing their plane to be booked too far in advance in this market. Additionally, if you are in need of one-way private plane rentals then you may find the best options less than a week before travel. It is best to discuss your travel requirements with your dedicated charter coordinator and allow he/she to guide you.
Are animals permitted on plane rentals aircraft? 
Pets are typically permitted on private airplanes. There may be limits on foreign travel for animals, including the need for pet passports, exam/vaccination requirements, and even quarantine requirements. We recommend working with your dedicated charter coordinator to navigate destination-specific requirements. Additionally, pets may need to be kept in a crate on flights. All in-cabin requirements will be communicated with you on a per-flight basis. Many of our clients fly, happily, with their furry family members; we absolutely welcome them aboard.
Airplane Rental App
Don't forget to download our airplane rental app from Google Play and the Apple store!