Charter Flight Cost Estimator Tool
The following private jet charter flight estimator tool offers estimated instant private jet charter pricing for round trips, one ways, and multi-leg private flights. You can also choose the options at the bottom to view available empty legs and even add a customized empty leg monitor for a flight you are planning! 
**Please Note: Additional availability may not show in your search results. Please submit your request and one of our professional charter flight professionals will give personal attention to your flight search to offer you the most accommodating and cost-effective options for your itinerary.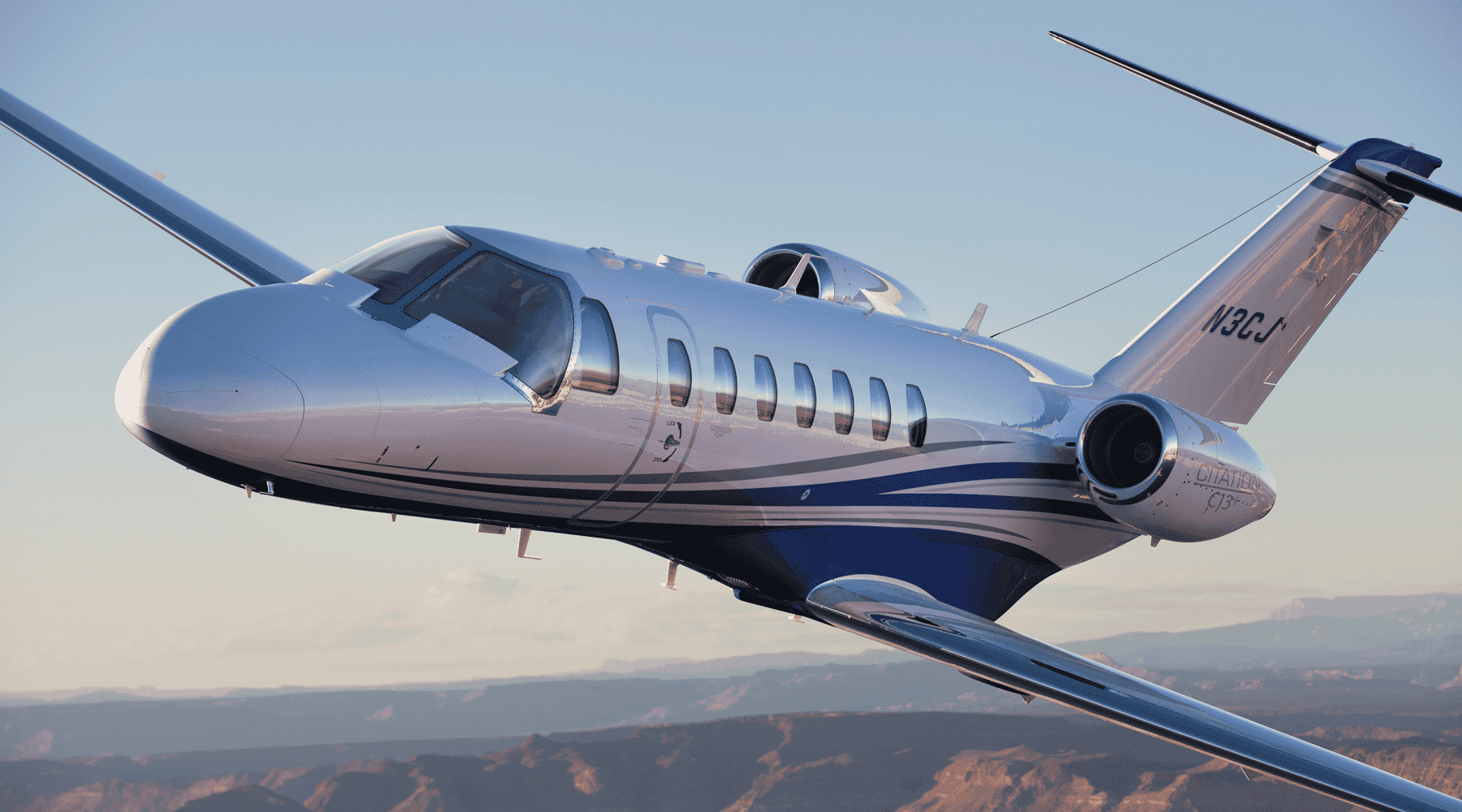 The Cessna Citation CJ3 (model #525B) is a light jet and one of many in the Citation Jet (CJ series) family of jets. The CJ series began with the CJ1. The CJ2 followed and is a stretch version of the CJ2. Then came the CJ3 which stretched the CJ2 an additional 2 feet in length and an additional 3 feet wingspan. There is also a CJ4 currently in production. Cessna first unveiled the CJ3 at an aviation convention in September 2002. The first flight for the CJ3 was on April 17, 2003 and it received FAA certification in October 2004 with it's first delivery to follow quite quickly: December 2004. Since this date, Textron Aviation has delivered approximately 500 CJ3/CJ3+ light jets.
The CJ3+ represents an upgrade to the CJ3 that occurred in 2014. The upgrade consisted of implementing the Garmin G3000 avionics suite, LED lighting, and an upgraded interior. Prior to the upgrade, the CJ3 was equipped with the Proline 21 Rockwell Collins avionics suite.
Performance Specifications
Average Range: 1,750 nm
Max Range: 2,040 nm
Max Cruising Speed: 416 knots
Maximum Passengers: 9
Minimum Runway Required: 3,180 feet
Landing Distance: 2,770 ft
Balanced Runway Length: 3,440 ft
Maximum Operating Altitude: 45,000 ft
Maximum Climb Rate: 4,478 mpm
Maximum Limit Speed: 0.737 Mach
Dimensions:
Length: 51 ft 2 in
Height 15 ft 2 in
Wingspan: 53 ft 4 in
Wheelbase: 20 ft
Cabin Interior:
Height 57 inches
Width: 58 inches
Length: 15 ft 8 in
Cessna Citation CJ3 Baggage Capacity:
Weight: 1,000 lbs.
Volume: 65 cu ft
Cessna Citation CJ3 Weights:
Maximum Ramp Weight: 14,070 lbs.
Maximum Takeoff Weight: 13,870 lbs.
Maximum Landing Weight: 12,750 lbs.
Usable Fuel Weight: 4,710 lbs.
Usable Fuel Volume: 703 gal
Basic Operating Weight: 8,540 lbs.
Useful Load: 5,530 lbs.
Maximum Payload: 1,970 lbs.
Full Fuel Payload: 820 lbs.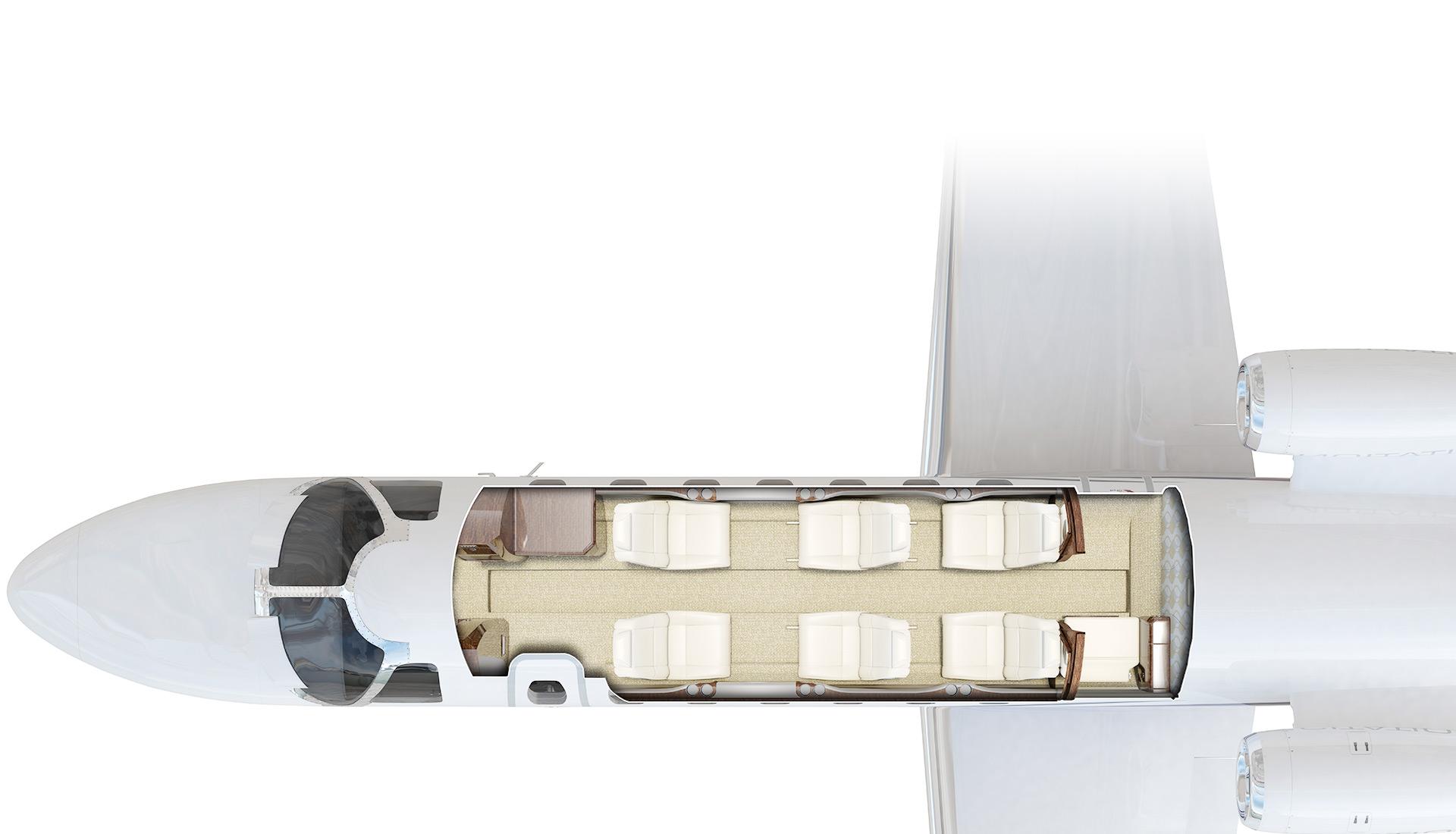 To help achieve a better understanding of the performance of the CJ3, we will offer real world examples.
Range: Maximum range is presented at 2,040 nautical miles; however, the range calculation can change based on weights (passenger, luggage and fuel). With 3 average-sized passengers with average luggage and full fuel the plane is said to have a range of 1,830 nautical miles; however, some pilots report 1,900 nautical miles with 4 average-sized passengers, average luggage and full fuel. A flight from Los Angeles International Airport to Charlotte (North Carolina) International Airport is 1,842 nautical miles.
Runway: The runway performance suggests a required runway length of just 3,180 feet; however, that is at sea level under ideal conditions. At just 5,000 feet above sea level, the minimum required runway length increases to 4,750 feet. The general rule for private jets is a runway of approximately 5,000 feet with exceptions considered based on specific aircraft and flight specifics.
Costs: The Cessna Citation CJ3 burns approximately 150 gallons of fuel per hour (pilots report more like 165 gallons per hour) and easily commands the estimated $300 per hour in maintenance costs. New the CJ3 is slightly more than $8 million with standard equipment and configuration. Pre-owned CJ3s range from $4M to $7.5M depending on things like the amount of time on the engine before the next engine overall is due, paint and interior condition, FAA Airworthiness Directive (AD) and service bulletin compliance, and whether or not the engines are enrolled in the TAP (Total Assurance Program). The Citation CJ3 was designed to be economical yet high-performing. Its popularity can likely be attributed to it being especially reliable and efficient. It boasts 14 windows and has the baggage capacity to accommodate plenty of luggage; including several golf bags. For in-flight entertainment, plug your personal devices into one of the many 110-volt AC power outlets.
More information is available on the manufacturer's website.