Charter Flight Cost Estimator Tool
The following private jet charter flight estimator tool offers estimated instant private jet charter pricing for round trips, one ways, and multi-leg private flights. You can also choose the options at the bottom to view available empty legs and even add a customized empty leg monitor for a flight you are planning! 
**Please Note: Additional availability may not show in your search results. Please submit your request and one of our professional charter flight professionals will give personal attention to your flight search to offer you the most accommodating and cost-effective options for your itinerary.
Gulfstream G650 Private Jet Charter Flights
The Gulfstream G650 is a large-cabin, luxurious, business jet produced by Gulfstream Aerospace. It has a range of 7,000 nautical miles and can fly up to 51,000 feet. It is powered by Rolls-Royce BR725 engines, which provide excellent performance and fuel efficiency. The Gulfstream G650 features a spacious cabin that can accommodate up to 19 passengers and boasts advanced systems and technologies that make it one of the most advanced private jets in the world.
Gulfstream G650 Aircraft Information
| | |
| --- | --- |
| Average Passenger Capacity: 14 | Lavatory Style: Fully Enclosed |
| Cruise Speed: 652 MPH | Range: 7,000 NM |
| Cabin Width: 8 feet 2 inches | Cabin Height: 6 feet 3 inches |
| Cabin Length: 46 feet 10 inches | Manufacturer: Gulfstream |
| Aircraft Class: Ultra Long Range Jets | Average Rate/Flight Hour: $11,000 |
Gulfstream G650 Pictured
Gulfstream G650 Layout
Gulfstream G650 Private Jet Price
Gulfstream G650 Price New: How much does a new Gulfstream G650 cost?
A new Gulfstream G650 is approximately $70 million USD. However, this cost can vary depending on customization options.
How much does a Gulfstream G650 cost to charter?
The cost to charter a Gulfstream G650 private jet can vary greatly depending on factors such as the amount of flight time, as the baseline charter cost of private airplanes is calculated per flight hour. Generally speaking, you can expect to pay anywhere from $7,500 to $15,000 per flight hour.
How much does a pre-owned Gulfstream G650 cost?
Pre-Owned Gulfstream G650 model typically range from $45M to $55M depending on their age and condition.
Gulfstream G650 Interior
While the maximum seating is 19 passengers, the average seating capacity is 14 passengers, based on a variety of seating configurations. The cabin is also equipped with large flat-screen TVs, satellite communications, and high-speed Wi-Fi. The cabin height is 6 feet, 3 inches. The cabin width is 8 feet, 2 inches. The cabin length (excluding baggage storage) is 46 feet, 10 inches.
Gulfstream G650 Exterior
The Gulfstream G650 has a sleek and elegant exterior to compliment its state of the art interior. The design is both functional and aesthetically appealing with large windows to enjoy natural cabin light during day flights. The exterior height is 25 feet, 8 inches. The exterior length is 99 feet, 9 inches. The overall wingspan is 99 feet, 7 inches. The Gulfstream G650 also has a baggage compartment volume of 195 cubic feet.
Gulfstream G650 Performance
The G650 is equipped with powerful engines that allow it to reach speeds up to Mach 0.925. It is one of the fastest private jets on the market. The Gulfstream G650 also boasts a high-speed cruise speed of Mach 0.90 and a long-range cruise speed of Mach 0.85
Gulfstream G650 Range
How far can a Gulfstream G650 fly? The Gulfstream 650 has a range of 7,000 NM. It can fly non-stop from New York to Tokyo or London to Singapore.
---
Gulfstream G650 Cost of Ownership
In addition to the purchase price of a Gulfstream G650, potential owners should be prepared to pay for maintenance, fuel, insurance, crew salaries, landing, parking, permits, and more. According to Gulfstream, the total annual operating cost, based on usage of 400 flight hours per year, would cost $3.3M per year or about $8,370 per flight hour.
Charter a Gulfstream G650
Choosing a Gulfstream G650 for your next charter flight is an excellent choice. You will certainly travel in style, quickly, and comfortably. Exquisite Air Charter offers all the amenities you could hope for when chartering a private jet such as the Gulfstream 650. Please discuss the options you prefer with your charter coordinator, as we strive to accommodate any and all requests possible.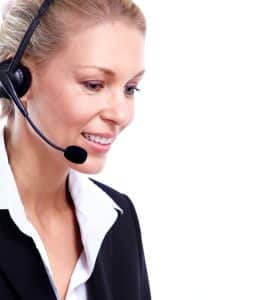 Are you ready to book your best private flight?
Our courteous and knowledgeable private flight professionals are standing by to answer your questions and provide your no-obligation quote. Call now and be on your way to the top domestic or international airports of your choice.
Call Now!