---
The following are just a very small sample of our available empty legs and one-way flights. Please inquire with your specific itinerary or set up empty leg alerts for your preferred routing to receive email notifications based on your cities/routing of choice.



Please click the image to view a full list of current available empty legs and one-ways.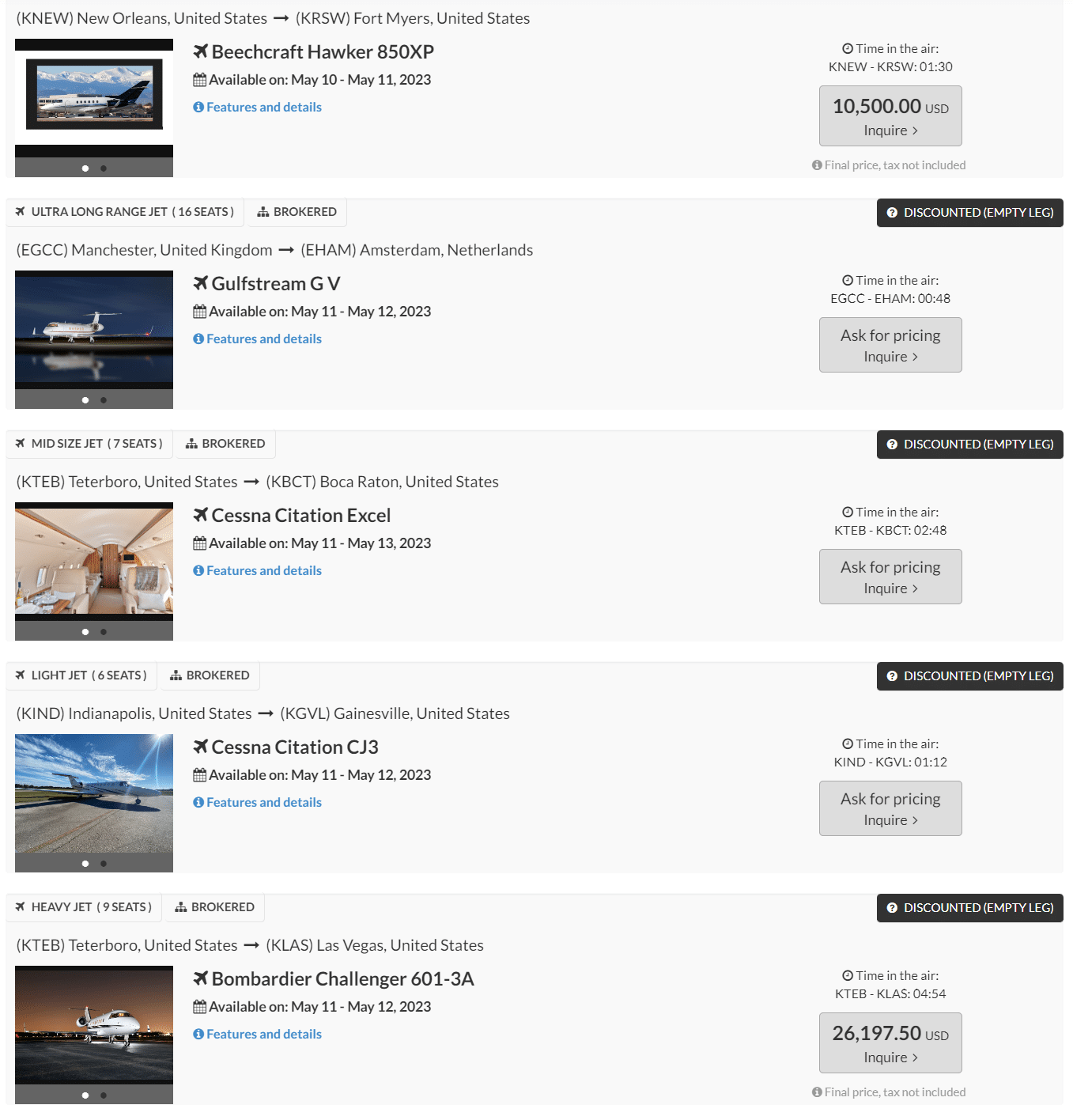 ---
‍Our private jet charter specialist are standing by to answer your questions and provide you with a quote for your specific itinerary.

 

© 2023 Exquisite Air Charter. The content of this message is protected by copyright and trademark laws under U.S. and international law.