Charter Flight Cost Estimator Tool
The following private jet charter flight estimator tool offers estimated instant private jet charter pricing for round trips, one ways, and multi-leg private flights. You can also choose the options at the bottom to view available empty legs and even add a customized empty leg monitor for a flight you are planning! 
**Please Note: Additional availability may not show in your search results. Please submit your request and one of our professional charter flight professionals will give personal attention to your flight search to offer you the most accommodating and cost-effective options for your itinerary.
The First Gulfstream G500 Flight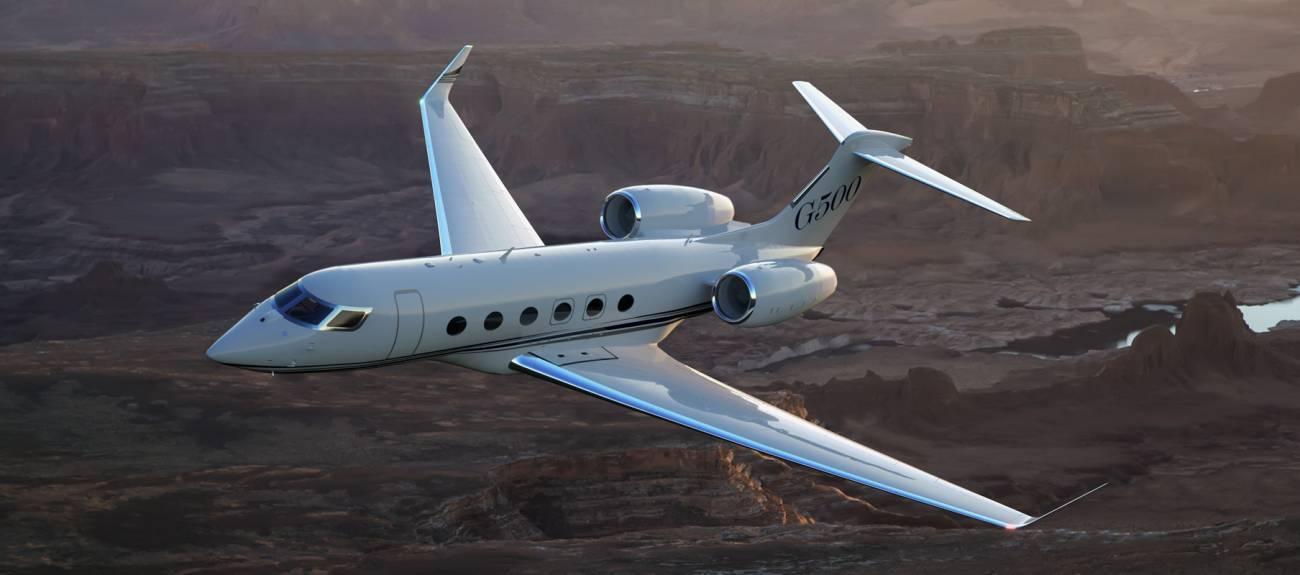 Just seven months since we first saw the Gulfstream G500 roll out of their Savannah, GA headquarters the G500 flies for the first time. The flight took place on May 18th, 2015 and departed from the Savannah Hilton Head International airport and was piloted by Scott Martin and Kevin Claffy. Also along for the ride was flight-test engineer Bill Osborne.
The flight initiated with a climb to 10,500 feet and then the pilots took it to a speed of 194 knots; that's approximately 223.25 mph. While that may seem quite fast it is a small percentage of the aircraft's capabilities. In fact, the maximum operating speed of the Gulfstream G500 is Mach 0.925; that's about 700 mph.
Notable Gulfstream G500 Specifications
MAX RANGE

5,000 nm 9,260 km

Typical Passenger Outfitting

Up to 18

Sleeps

Up to 8

Max Operating Speed (Mach)

0.925

Max Takeoff Weight

76,850 lbs 34,859 kg

Max Cruise Altitude

51,000 ft 15,545 m